Field & Classroom Photo Workshops, Private Instruction, Online Classes
Join me on one of my photo workshops, study with me privately in person or online via shared screen, and/or enroll in one of my pre-recorded online classes. Teaching is a passion for me and I love sharing my 25 year experience & knowledge as a professional photographer with my students.
Upcoming Photo Workshops & Classes
Join professional photographer Matt Suess on one of his classroom and/or field photography workshops. Learn from a professional photographer with over 25 years of experience who absolutely loves teaching. Class sizes are small and are designed for plenty of hands-on learning. Special discounts are available for Workshop Alumni.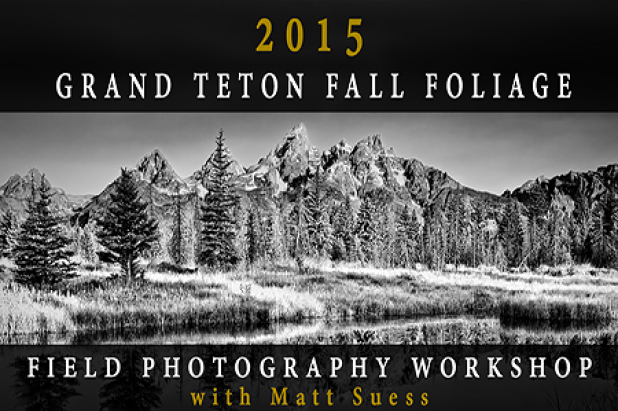 October 1-4, 2015 Join Matt Suess for 4 days of field photography and instruction in Grand Teton National Park, Wyoming during the fall foliage season. Registration now open and 25% sold out as of May 15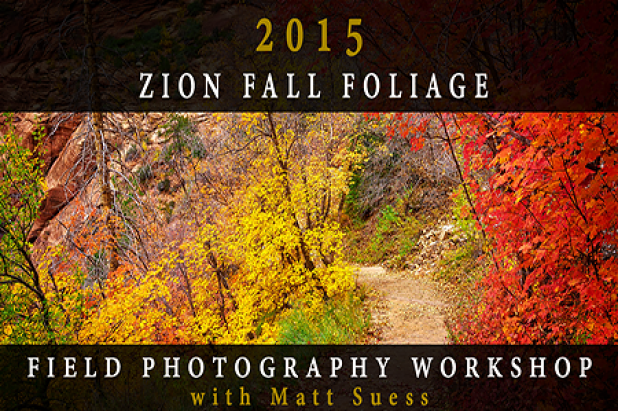 November 5-8, 2015 Join Matt Suess for 4 days of field photography and instruction in Zion National Park, Utah during the fall foliage season - one of the most beautiful times to photograph in Zion - in my 3rd annual workshop there. Registration now open.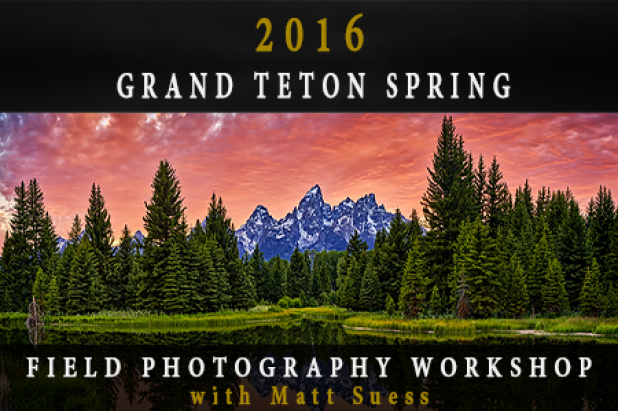 June 16-19, 2016 Join Matt Suess for 4 days of field instruction in majestic Grand Teton National Park in Wyoming in late spring of 2016. Registration now open.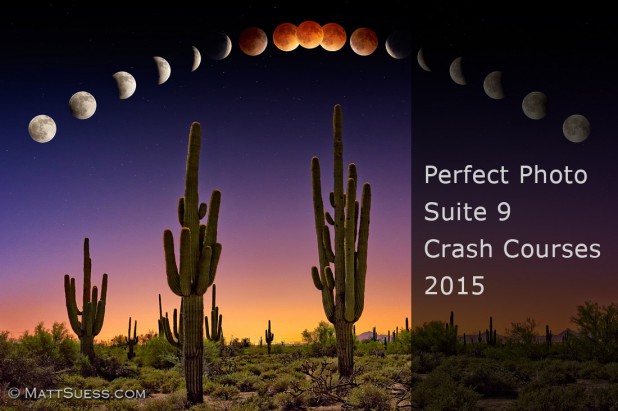 Join Perfect Photo Suite expert Matt Suess for a 2-day classroom crash course on using on1's excellent photo enhancement software Perfect Photo Suite 9. I offer a number of classes throughout the year so expect to see more dates soon. July 25 & 26 in Santa Fe, NM (25% sold out as of 4/25)
Private Instruction options
Accelerate your learning with one of my private one-on-one sessions. Options include both in-person as well as online sessions from the comfort of your home or office. Any questions or want to schedule your first session?
Lern more about my private instruction

›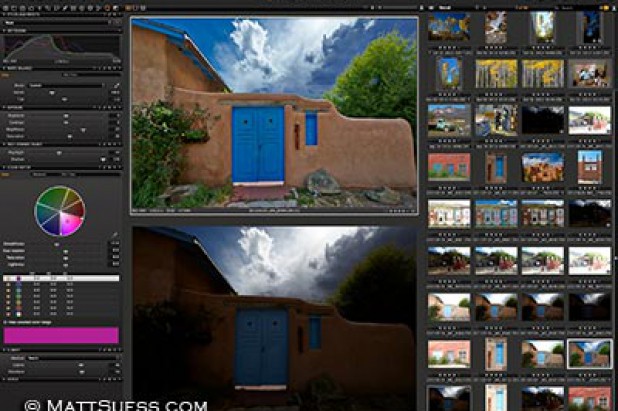 Using the shared screen services of Skype I can teach you image enhancement & workflow in Lightroom, Perfect Photo Suite, Photoshop, and/or Capture One Pro. In the comfort of your home/office you can view my screen as I work on your photos. We can even switch screens and I can watch and comment on your photo processing. Sessions can be recorded too so you can view the session over and over. We can even schedule sessions for other topics instead of image processing like marketing, website design, camera techniques, and more - it is totally up to you!!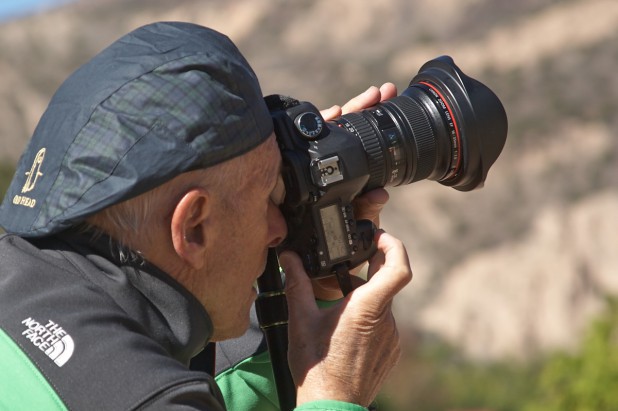 This summer and early fall I will be available for in-person instruction in Santa Fe, NM, Grand Teton National Park, WY, Zion National Park, UT and Bozeman, MT. In the winter I will be available in Scottsdale, AZ. Learn photo processing, workflow, camera instruction, go out on full-day shoots, and more. Design your own personal photo workshop based on what you want to learn in half-day and full-day increments.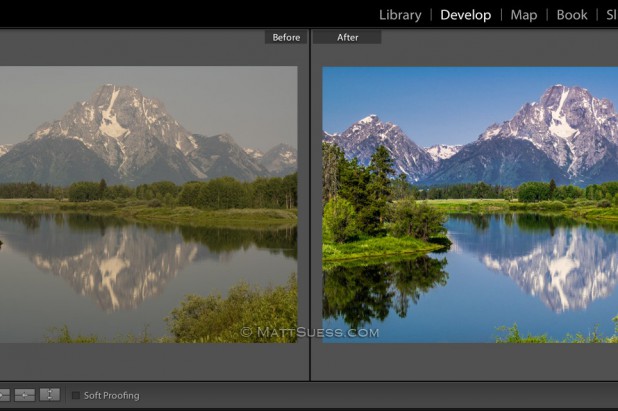 Let me mentor you in a series of 3 or 5-part sessions. Choose from one hour or 2 hour packages. Mentoring sessions can consist of any or all of the following topics and more: image processing, workflow, photo review from digital files and/or prints, portfolio reviews, marketing and selling your work, art festival preparation, website consulting with Wordpress or Shopify, camera techniques, and almost anything else you need help in.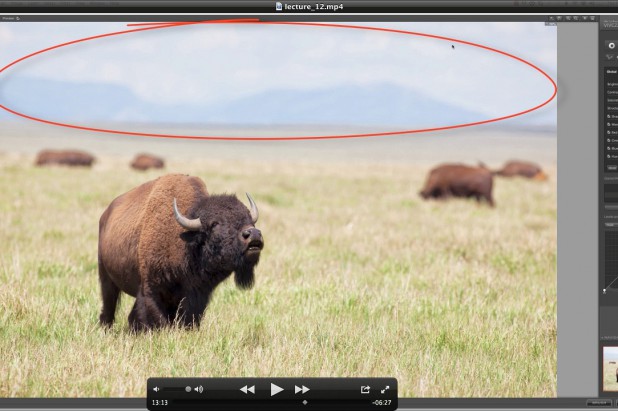 Image Reviews
COMING SOON... Send me your digital files for review. In return you will receive a recorded video analysis and constructive critique of your photographs along with tips and suggestions on improving your photos.
Pre-recorded Online Courses
Study image processing by enrolling in one of my online photo courses. These pre-recorded classes allow you to learn at your own pace. Watch and re-watch the videos as often as you like. New courses are coming out this summer!! If you are interested in them send me a message on which one(s) via the link below to be notified when they are available and also to be able to take advantage of any pre-release private specials I may have.
Contact Me.

›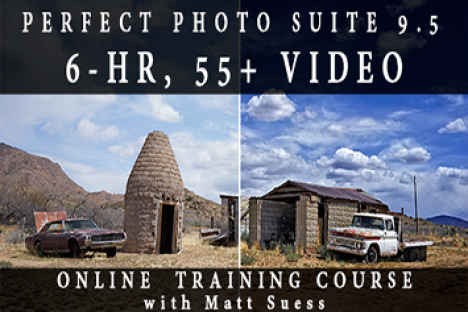 Scheduled for release on August 14th, 2015 is the long-awated availability of my Perfect Photo Suite 9.5 Online Crash Course 6-hour Training Video. Purchase now with special pre-order savings and specials and receive early access to the course on August 7th, 2015!! Learn all of the basics - and even some advanced - techniques from this very powerful and easy to learn photo enhancement software from on1. This is software I personally use on just about every photo I process and enhance!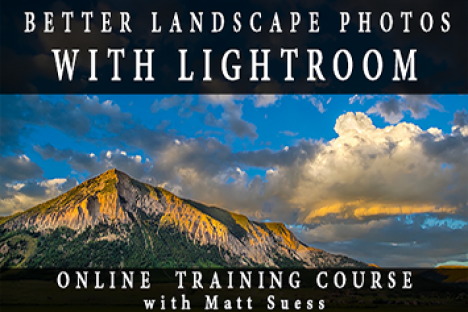 Join me as I show you how to process and enhance RAW landscape photographs in Lightroom. Much better than a webinar, this course includes 9 of my RAW landscape photos that you will be able to download yourself to work on and practice as you watch the pre-recorded videos at your own pace. You will feel like I am there with you as I go into detail explaining the corrections and adjustments I make to the photos. You will benefit from working on the exact same files as I am, accelerating your learning pace.
Panoramic Photography shooting & processing online course
COMING SUMMER 2015... Learn my techniques on how to shoot panoramic photographs then process those photos in Photoshop and Lightroom.
FREE Stuff
Who doesn't like FREE stuff? Keep an eye out for more ;)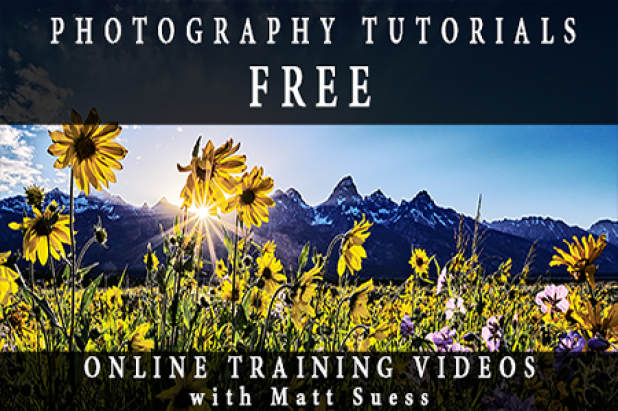 A collection of various FREE photography tutorials I have posted online on my blog and throughout the web.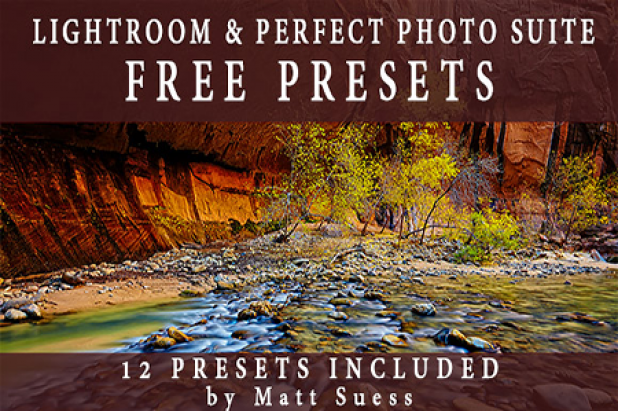 Download my FREE Presets for Lightroom & Perfect Photo Suite - a collection of 12 presets designed to fix common problems in landscape photos (and even other photography subjects)
Feel free to contact me with any questions you may have!!
Questions??
Contact Me
About me and and my workshops: